Permanent hair straightening costs about $550 with average prices ranging from $100 to $1,000 in the US for 2020 according to StyleCraze, but we know from experience that permanent hair straightening costs about $575 with average prices ranging from $250 to $800 or more in metropolitan areas.
Women love straight, shiny, long an beautiful hair. To straighten their hair, women try many different things but a very common option is called permanent hair straightening. Regular hair straightening may cause damage to your hair and you become tired of straightening your hair every single day. Before you choose this method you should learn about the other features and the cost. Here is where you can learn about it!
What is Permanent Hair Straightening?
Permanent hair straightening is a type of hair treatment that is used to straighten textured or naturally curly hair. Basically, permanent hair straightening alters your hair to lose its curl or lay flat depending on the method of the process you choose.
This process straightens your hair by utilizing chemical treatments that last considerably longer. There are two kinds of permanent hair straightening – known as Brazilian hair straightening and Japanese hair straightening.
Salons initially use a sodium-based product on the hair with the purpose of breaking the Keratin structure to make it more manageable.
Secondly, an oxidant that assists to neutralize the action of the keratin which is added to set the fibers of your hair in the desired shape.
Types of Permanent Hair Straightening
Again this is split into different types -it all depends on the technique involved. They give you the same silky locks but in different ways!
Keratin treatment.
Japanese straightening, aka thermal reconditioning.
Chemically straightened hair.
What is Keratin Hair Straightening?
The natural protein of your hair, Keratin is also present on our nails and teeth. It keeps our hair shiny and straight. When our hair becomes dry and tangled, we need to replace the protein in our hair – this is known as Brazilian Keratin treatment. Because of this, you will not have to spend time straightening your hair every single day!
Here a few tips if you choose this treatment:
Your eyes and skin must be properly protected during the course of this treatment.
Avoid repeating these treatments for at least 6-8 months to give your hair a rest.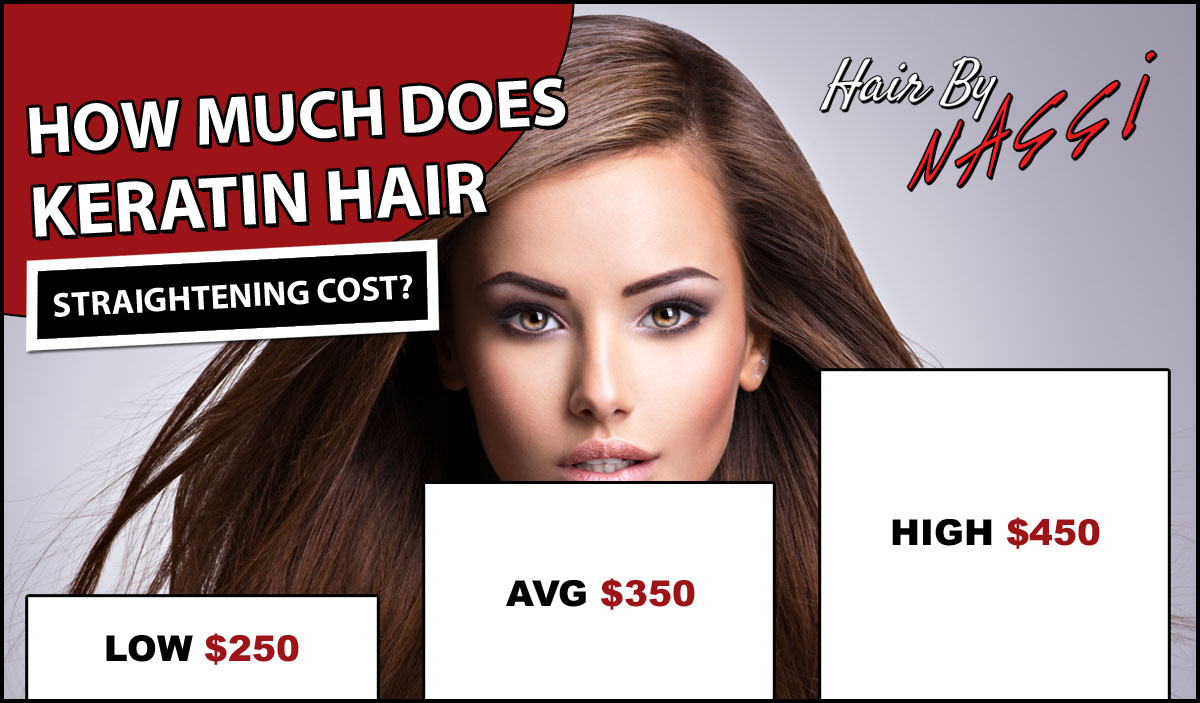 Keratin Hair straightening costs $350 and upwards based on the hair length and how much product is being used with average prices ranging from $250 to $450 according to YellowPages. Learn more about Keratin hair straightening costs.
What Is Japanese Hair Straightening?
Originating from Japan in the 1990's, this method turns wavy, curly hair into pin straight hair by treating it with heavy chemicals. it is also known as thermal reconditioning as flat irons are used in the process. It became popular in the USA around the turn of the century.
This method promotes permanent alteration in the structure of the mane. The cysteine protein bond of hair becomes loosened and is reshaped by the straightening of the hair cells.
In this procedure, a chemical is applied for fifteen to twenty minutes that breaks the hairs bonds. The hair is then exposed to extreme heat and reshapes the bonds into a straight type. Again, it is treated with chemicals to secure the bonds and protect the hair.
The entire procedure of Japanese Hair Straightening involves various steps that will vary according to the texture and length of your hair. it is a very time-consuming process taking at a minimum, six to eight hours. It also requires at least an hour as a follow-up session after 72 hours. The straightening lasts a minimum of 6-7 months.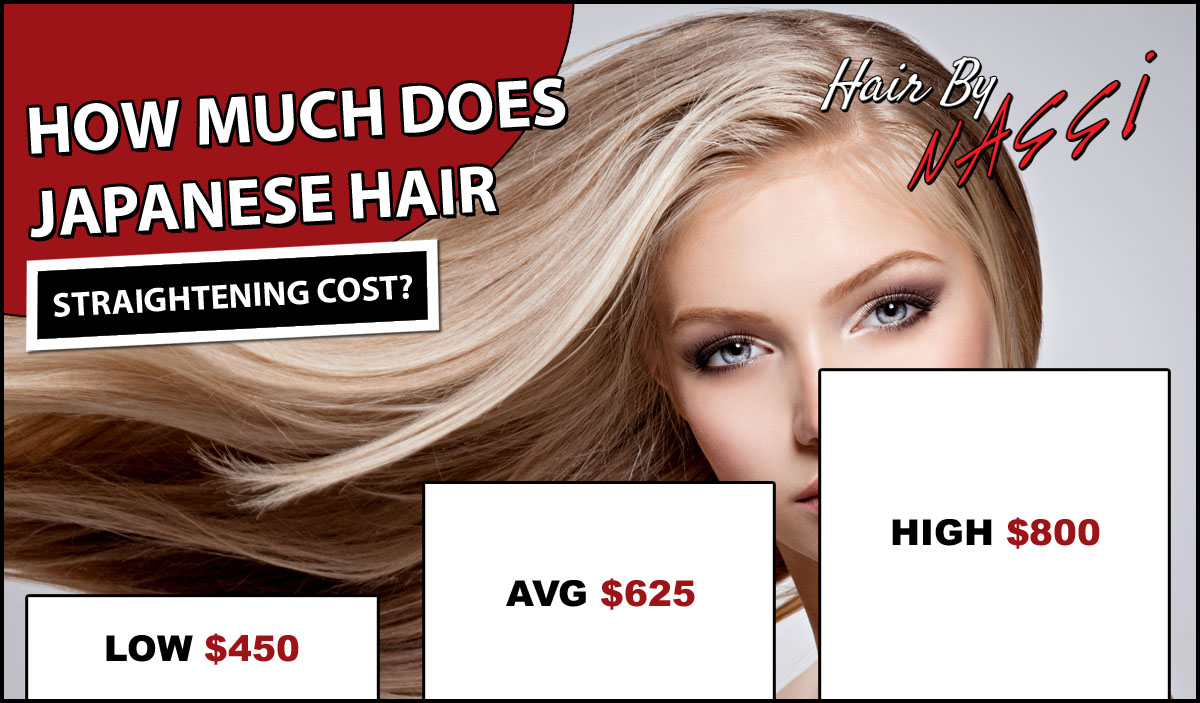 The average cost of Japanese Hair Straightening Services is $625 with Costs for Japanese hair Straightening Services ranging from $450 to $800 for the US in 2020 according to PatrickEvanSalon. Learn more about how much Japanese hair straightening costs.
What Is Chemical Hair Straightening?
Also called the hair relaxing technique, this method breaks the bonds as opposed to the protein bonds found in the hair. By breaking the correct amount of bonds, the wavy or curly hair straightens. You need a professional for this treatment to find out the right combination because your hair will become limp if too many bonds are broken, your hair will fail to straighten.
This is a very costly procedure and although at home kits are available, keep in mind, this procedure has to be timed very precisely and mistakes can be dangerous. Using the professional services of a salon, you will receive a customized and experienced level of care far beyond what can be achieved at home. it is the right choice!
Consider this before Chemical Straightening:
The relaxing formula nature being used relies on the hair to be treated.
Your hair becomes weakened by hair straightening treatments as a result of the breaking of the bonds that are essential to cause the curls to relax. The initial application must be performed with great care and especially with touch up applications. Excessive breakage may result by overlapping onto hair that has been previously relaxed.
Above is another good reason to leave this to an adapted and professional hairdresser.
It is not worth the chance of doing irreversible damage to your hair by doing this at home. Use the services of a trained professional and enjoy healthy, straight hair!
How Much Does Chemical Hair Straightening Cost?
The average cost of Chemical Hair Straightening Services is $625. Chemical Hair Straightening Services ranged from $450 to $800 for the US in 2020.
Hair By Nassi Offers Permanent Hair Straightening In Mesa & Scottsdale